Things I Use
Home | Lethrys Upscale | My Setup | Q&A Archive |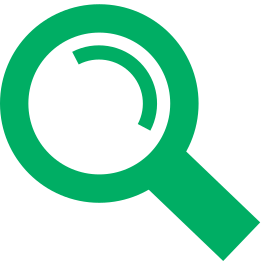 SearXNG |
RSS
Software
I prioritize privacy and user freedom, so it goes without saying that I use mostly free software.
OS: Fedora Linux
Desktop Environment: KDE Plasma
Display protocol: X11 - Wayland was unstable for some things
Audio server: PipeWire - I got it working somehow, so I'm not touching it again


Browser: Firefox w/ uBlock Origin and arkenfox user.js w/ tweaks - otherwise Tor when in doubt
Search engine: SearXNG - Pick an instance or host your own - I have my own at SearXNG - Lethrys.
Image editor: GIMP
Digital art: Krita
Spriting: Pixelformer - not free software, but it's minimalist and what I'm used to
Video player: mpv, with youtube-dl symlinked to yt-dlp, and integrated with SponsorBlock
Screen recorder: OBS Studio - Not perfect, but I don't use it often enough for it to matter
Audio editor: audacity-freeworld (AKA ffmpeg support)
Torrent client: qBittorrent w/ network interface bound and port-forwarded to Mullvad - for Linux ISOs, of course
VPN: Mullvad - here are 10 reasons why removed port forwarding lol
Text editor, music player, terminal, etc.: KDE defaults
Discord client: Brave, as it allows for screenshare audio to work on Linux while being privacy-focused.
Minecraft launcher: MultiMC - It would be crazy if you moved the first M four characters ahead...
Windows applications: Wine Staging - For Pixelformer and Cave Story
Emulators
All of these are cross-platform, so I can add individual games directly to my start menu with xdg-open.
I have somewhat specific scaling preferences that you can read about here.
Websites
Gunpla retailers
GalacticToys.com - These are some BALLER prices, use "YSG10" for 10% off, also they frequently have rare kits like clear colors
Newtype - Good stock, good prices, free shipping for >$99 orders, 1-5 days (though it took over a week for me)
Gunnzo - Good stock, slight markup, free shipping for >$150 orders wtf not anymore? But it took literally two days for me, so it's a win.
USAGundamStore - OK stock, if you're in the east coast they ZOOM the order to you, but they axed all their coupon codes, so that's kinda cringe
CanadianGundam - use "gunplanetwork" or "Reddit10" for 10% off, some markup
Lunar Toy Store - Just discovered this one, but it seems legit
Evan Designs - for LEDs


Amazon - If you're ordering anything from Amazon, you're doing it wrong.
ebay - only for peripherals
HobbyLink Japan - Don't bother unless you absolutely have to. Almost nothing is in immediate stock, and I once waited over a year for an open order for a single item to be filled.
I also love the FMHY wiki - I can't tell you what it is or what it stands for, or that you can append .tk or .cf to that set of letters to find out, but check it out!
Hardware
I have two computers in current use. One is an Acer Nitro I got in summer of 2020 and installed Fedora KDE on a year later because I was sick of Windows; the other is a ThinkPad T500 I got in May so I could install Libreboot, Artix/LARBS, and some hardware mods.

Anything I should or shouldn't have? Send me a comment on the homepage!